Drill and position boards with precision!

Are you struggling to attach planks accurately?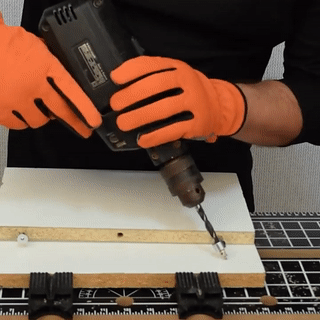 It will leave a permanent mark on the board to help you determine the exact location of the holes and make sure the board is properly connected!

It will help you to easily join two boards to save time and make your work more efficient. It comes in six different sizes ( 6mm, 8mm, 10mm and 12) to meet all your different drilling and woodworking needs! Key Benefits.
Durable and corrosion resistant
Suitable for hard and soft woods