Start carving craft works, festive decorations, and wood furniture with this carving tool! This kit is surely a must-have for both pro and beginner in furniture making.
This carving tool provides a complete set of carving tools that can cater to different carving needs. Personalize spoons, bowls, cups, scoops, etc. Perfect for daily use or as a gift!
Create DIY festive decorations and wood furniture with this wood carving tool!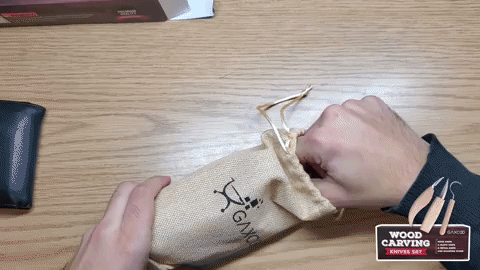 FEATURES:
Complete Carving Tool Kit - Complete carving tool set includes 3 carving tools - chip knife, hook knife, whittling knife 2 polishers, and a storage bag.


Specialized Carving Tools - Features 3 carving tools with different and specific functions. Chip knife for roughing; hook knife for round edges and whittling knife for fine wood cutting.


Premium Made Tools - Made from the strong and durable wooden handle and blades that are made of 100% corrosion-resistant hard metal.


Ergonomically Designed Handle - Features easy to hold wooden handle that is ergonomically designed making the carving process effortless. Suitable for both beginner and professional carvers.


Home Essential - A must-have tool for every household! DIY school craft works, festive decorations, wood furniture, even house re-constructions with this innovative tool.

SPECIFICATIONS:

Material: Wood + Stainless Steel
Size: As shown
PACKAGE INCLUDES:
1 x Hook Knife
3pcs Carving Set
or
5pc Full Set:
3 x Carving Knife
1 x Storage Bag
2 x Polisher