This tool set is the perfect gift for Dad. Why not get him a gift he'll actually use? Perfect for:Home improvement,Construction,Carpentry,Auto repair,Home Projects,Furniture assembly,DIY projects.
Universal Socket is a magical adapter attachment for power drills and ratchet wrenches that automatically grips hundreds of different shape or size objects.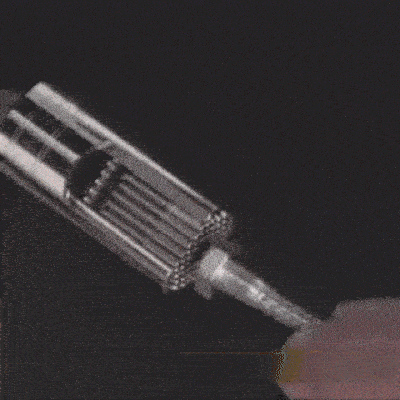 ---
Features
UNIQUE DESIGN - Unique design automatically adjusts to any size or shape, compact and easy to carry.
USE WIDELY - Can be disassembled various shapes nuts, screws, hooks, lag screws, and bolt heads etc.
MATERIALS - Stainless steel construction with 54 individual hardened steel spring pins that retract to the shape of most objects.
PROFESSIONAL&UNIVERSAL - Professional grade universal socket wrench,Doesn't matter if it's metric or imperial, it will fit most fatteners between 7mm(1/4") and 19mm(3/4"), Can be used in automotive industry, household maintenance, manufacturing industry, construction.
BUILT TO LAST: The Universal Socket can handle up to 125 ft/lbs of torque, so breaking free stuck, broken or rusted bolts is no problem! Plus, it's waterproof, rust-proof, and durable for daily use.
SAVES YOU MONEY: Why waste thousands of dollars on heavy, bulky, expensive toolsets? The Universal Socket can handle hundreds of jobs and fits in your pocket!
SuperSocket Dimensions
Minimum grip size: 7mm (1/4")
Maximum grip size: 19 mm (3/4'')
Maximum depth: 9.5 mm
Outer Diameter: 25.4 mm
Color:Silvers