NEW! This is the ultimate keychain for all car enthusiast! The Boost Keychains battery powered V4 Turbo Keychain spins, emits a spool up sound while holding the ON button, and will emit 2 different blow off valve (BOV) sounds when you release the button (OFF)! Also includes a handy built in LED light.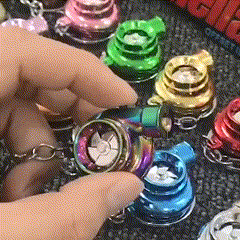 Features:
Turbine spins with a push of a button

When ON button is held, will emit a turbo spool up sound

When button is released (OFF), will emit 1 of 2 blow off valve sounds

Powerful night time LED light

No air blowing required

Made from high quality zinc alloy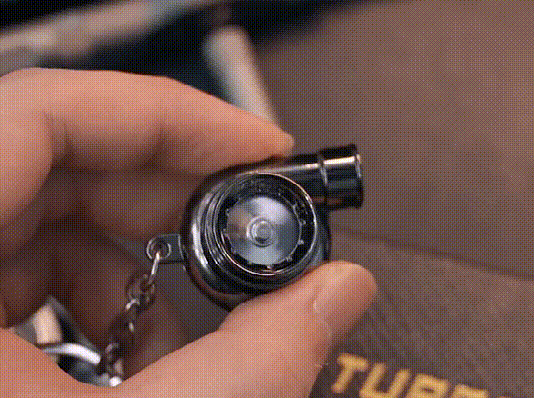 Spins just like the real thing!
Perfect gift for Auto Lovers! It is also a very cool Car Ornament!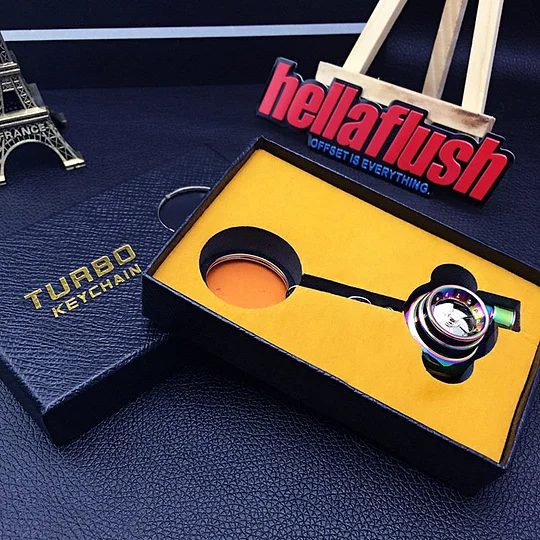 Size: 11CM*2.8*1.7cm
Package includes: 1×Turbo Keychain