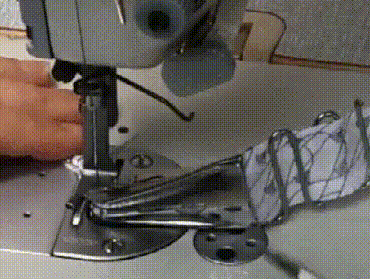 Binding is a beautiful edge finish that works for all types of projects. Use it for finishing baby bibs, quilts, aprons, clothing edges, and more. The Sewing Master - Quilt Binder Attachment supports and facilitates sewing that enables you to create neat, even edge finishes on quilts, home furnishings, and garments. Both simple and elaborate sewing projects can now be successfully completed in half the time!

Features:
SEWS QUILT BINDER INSTANTLY - The perfect accessory for quick and trouble-free binding, with a superior design based on industrial binding attachments. It is a precision tool that folds the fabric into perfect halves automatically.
ADJUSTABLE - The two upper screws on the binding allow you to adjust the fold of the fabric - set them at the same length for a straight stitch, or set the bottom a bit further than the top for a blanket stitch
MANY USES - Turns simple-looking hems, armholes, necklines, or an opening into wonderful projects by attaching a cloth into the edge.
EASY TO USE - Can be attached by sewing the edges of any sewing project
ADDS STYLE - Use it to add flair to any designs!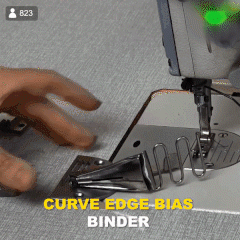 If you get frustrated putting on binding because you sometimes miss catching the back of the binding and get little gaps. Get perfectly stitching with this Curve Edge Bias Binder.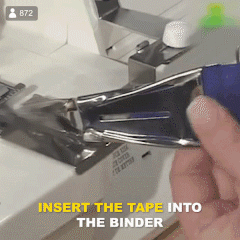 This binder is used to insert bias binding or tape along the edge of the fabric. It folds the tape in half around the fabric then under-folds both top & bottom edges of the binding, making a clean finish top & bottom. Add this on to your sewing projects, you can make bias tapes in minutes! Get creative and enjoy sewing.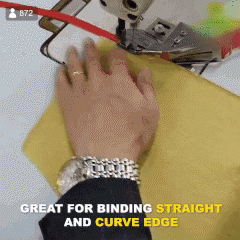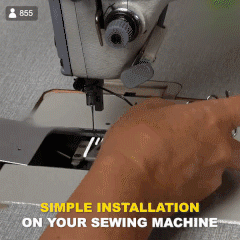 How To Choose The Right Size:
Our binder attachment is being offered in different sizes depending on the inlet cloth width sizes that you need

The binding strip should be the same as the quilt binder attachment
Specifications:
Package Include: