THE ONLY THINK YOU CAN´T CARRY ON WITH YOU ON YOUR ADVENTURES IS YOUR SHOWER, UNTIL NOW!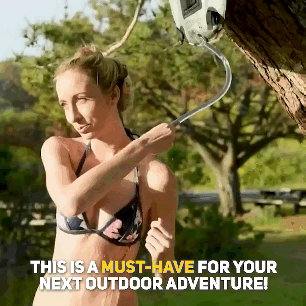 Warm outdoor shower for the whole family - The Outdoor Shower Bag is suitable for camping trips with the whole family, you simply put the bag in the sun and at the end of the day there is a warm shower for everyone.
Clean dishes and clothes - You can also use the Outdoor Shower Bag to wash dishes and clothes when you are camping or picnicking, so everything is clean when you get home.

No queues more on festivals - The Outdoor Shower Bag is also perfect for festivals, you never have to wait for a free shower again and the queues are a thing of the past!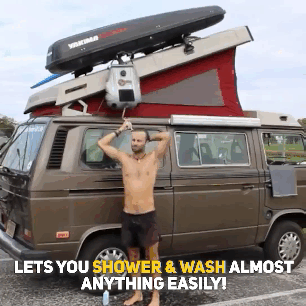 Our truckers love this shower - After days of trips a shower in between is just the thing to refresh yourself and prepare for the onward journey.

Stay clean and healthy - Nowadays it is important to wash your hands, thanks to the Outdoor Shower Bag you have the opportunity to wash your hands on the car after every visit to the shop.

Roll it up and save space - The Outdoor Shower Bag can be rolled up compactly and carried in a space-saving manner, a carrying net is included so that the bag can simply be hung on the backpack, so there is nothing in the way for a few days of hiking!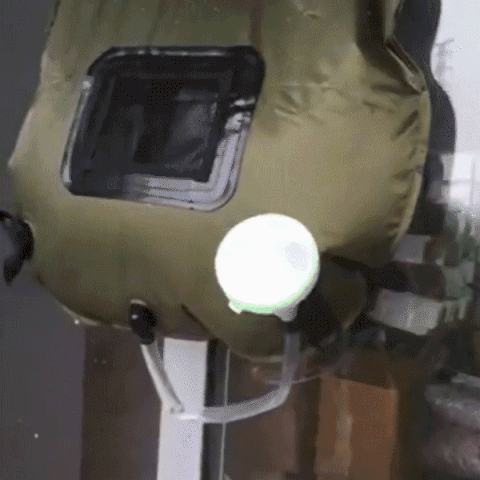 Clean pets, clean home - You no longer have to worry that your dogs will devastate your apartment with dirt after a long walk.The large shower head covers a wide area so that you can wash your dogs quickly before entering the apartment or refresh them also on your daily trips wih him.

Lovely beach days - Ideal for the beach or by the pool to wash off the salt or chlorine after bathing.

No energy, no problem! - In the event of a power failure, you can still look forward to a warm shower.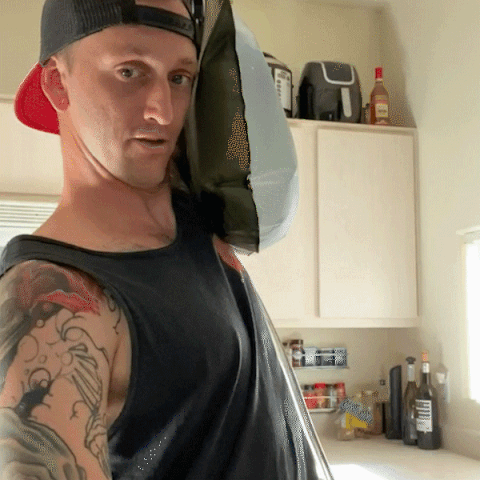 Heats up with solar energy
[✔] The Outdoor bag is equipped with a UV heat-seal coating, it can heat the water in a few hours under the direct sunlight.
[✔] No need for any plug-in device
[✔] This bag protects the environment and saves energy!
[✔] The temperature indicator on the backside helps you monitoring the water
Practical Shower head
[✔] Equipped with a large shower head and soft hose, just turn the switch on the shower head to easily control the water flow and bring you a better shower experience!
Mesh Pocket

[✔] The front mesh pocket can hold mini travel essentials like shampoo and soaps

[✔] This portable shower bag can hold up to 20L/5 Gallons water.
[✔] You can continuously bath for about 8-10 minutes

Easy To Hang & Carry
[✔] The shower bag with high-load-bearing plastic handles, can be easily hung on the tree to enjoy outdoor showers quickly.