Having an accurate measurement is essential for home projects, repairs, and renovations. It ensures that work is sturdy, durable, and well-built, with pieces and parts perfectly fitting each other and completely filling in blank spaces.
However, working without the right tools is not easy. Use the corner angle finder to accurately measure corners of walls, countertops, and tables. This tool is a reusable template that is easy to use. It ensures perfect, quick, and precise cuts every time!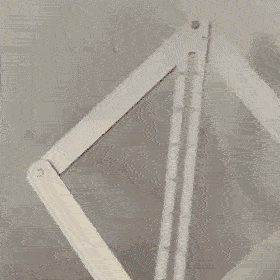 Easy to Use

- It is easy to use. Simply place it on a corner, slide the ruler, tighten the screws, then transfer the measurement to any material.
Wide Application

- It is suitable for brick, tile, wood, stone, laminate, and any other material!
PACKAGE INCLUDES:

SPECIFICATIONS: