PRODUCT DESCRIPTION
Save time and water by giving your dirty dishes a swipe before washing with the Dish Squeegee.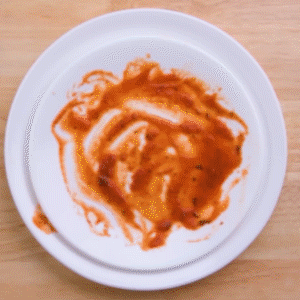 The flexible silicone and the combination of flat and curved edges makes clearing leftover food from plates and bowls a breeze. Shaped for control and featuring a non-slip, comfortable grip, it's also great for pushing scraps into sink drains, or squeegeeing wet countertops and sinks.
Store standing up or by its convenient hanging hole to make washing dishes less of a chore.
MAIN FEATURES
Flexible squeegee edge efficiently clears leftover food from plates and bowls

Reduces the amount of water needed for washing dishes

Sturdy grip and soft edge combine for control and thorough cleaning

Curved shape gets into bowls

Soft, comfortable grip is non slip, even when wet

Store standing up or by the convenient hanging hole

Also great for squeegeeing wet countertops and sinks
SPECIFICATIONS
MATERIALS
PRODUCT WEIGHT
PRODUCT SIZE
(L X W X H)

11 × 9 × 1cm / 4.3 × 3.5 × 0.4 INCH

PACKAGE CONTENTS

Kitchen Pot and Pan Dish Scraper ×2

COLOR