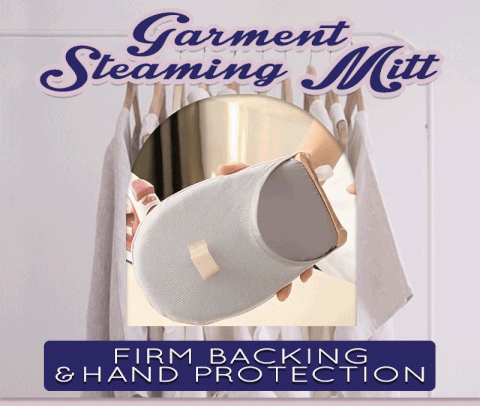 Iron the garments more effectively and safely with this Heat Resistant Ironing Glove. This is the best tool to protect your hands and wrists from hot steam.






Features:
Ergonomic (Shape Designed for Clothes): The shape of this ironing glove is designed specifically to support each corner of the clothes. It has a firm backing that lets the steam push through clothing and the board for powerful wrinkle-release

Comfortable (Hand Grip Design): It has a soft cotton, a visual mesh that can fit small and large hand, and antiskid finger cot, making it more comfortable and easier to use

Waterproof & Heat Resistant: The whole glove is waterproof for the steam fumigation. It is made of heat resistant cotton that can insulate high temperature and make ironing convenient.