This product is a DIY material package, you need to put together your own
Lampshade material: pp cotton
Dimension:240*240*240(mm)
Switch type:button type
Power supply mode:battery/usb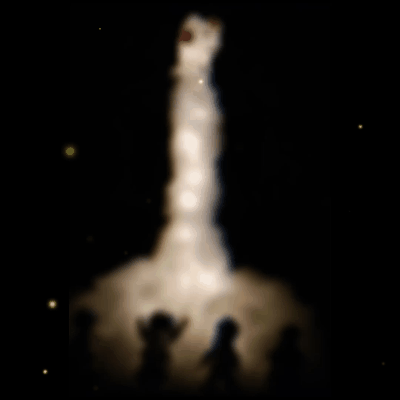 DIY material package:
Small rocket model (about 6.5 * 9cm)
A group of PP cotton
Straw * 2 (about 23.7cm)
CR2032*2pcs OR LR44*3pcs 2m string lights (two randomly sent)
Base plate (diameter 19cm)
Glue stick * 2 (about 10 * 0.7cm)
Description:
The unique design adds a celestial touch to any room. This exquisite lamp exudes a mysterious aura, showcasing a cloud implanted with color-changing LEDs that glow and emit the most delightful light, paired with an incredibly detailed astronaut relaxing at the top.
Operating the Earth Light by remote control is an exciting experience. The coolest thing about this light is that it changes color every time you tap it. Your kids will really enjoy it!
Premium Decorative Light - Displayed on a wooden stand, this light is a wonderful way to highlight patios, inside tables, pathways and parties for a mysterious and romantic atmosphere.
The sea of clouds is sticky
Leap thousands of miles on the clouds just to meet with space and the moon, the planet
Cure all the unpleasant
Both as a night light and ornaments
Special night light for your special love