Material:
1: kitchen gadgets and accessories
2: kitchen accessories
3: For kitchen convenience
4: kitchen storage
5: kitchen tools
6: Stainless steel Bowl Cilp
7: Prevent scald Kitchen Tools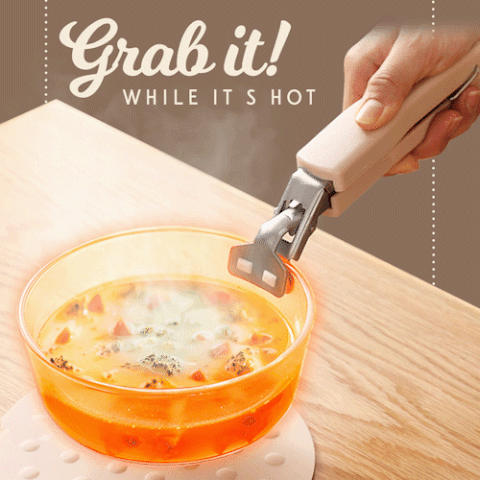 A microwave oven clip in the kitchen Stainless Steel Dish Holding Clamp
Feature:
Hold your dishes however fits you!

This smart dish holder is here to secure

your hot, steamy dishes straight

out the oven in two directions

depending on your needs!

Whether it's hot coffee, freshly baked

buns, or just a hot soup, this clamp's

got you all covered! This clamp

can keep your plates, bowls, cups,

and even larger baking trays

steadily hold and safely secured

to your dinning table!