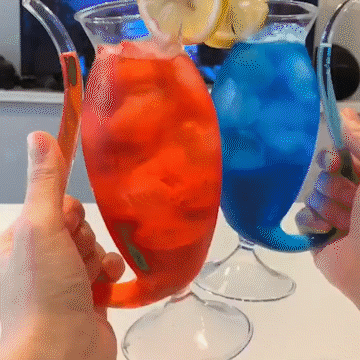 Enjoy with friends and family!
Handcrafted from high borosilicate glass, not easily broken, thin, hard, and lead-free.
Bonus Benefit: Keeps teeth stain-free and enhances flavor by pulling from the bottom of your drink.
ELEGANT DESIGN: The design of these glasses allows the drink to be pulled from the bottom of the glass, ensuring that oxygen doesn't come in contact with the majority of the liquid, effectively reducing the oxidation of the wine.
GREAT GIFT FOR: Wine lovers, birthdays, office parties, baby showers, moms, teachers, housewarming events.