START HEALTHY LIFE, SAY BYE TO OIL POLLUTION! 
Multifunctional cleaning scraper, silicone scraping head moderate soft and hard, remove stains easily.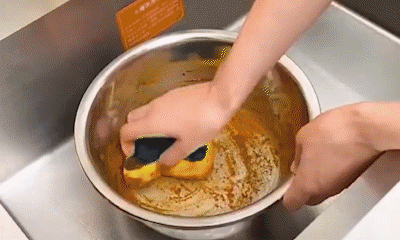 This is a nice smaller size spatula, which works well and is very easy to clean. The colors are also really cute. They are a great design. They get into a small area and are easy to clean. One of the best features is that the head does not come off, especially at the bottom of a jar. A wonderful price for a great product.
-Doreen
FEATURES: 
Durable Material - High-Quality silicone - Solid construction for a comfortable hold and Flexible silicone head design. Although this spatula is sturdy it is also flexible enough, making it perfect for scraping.
Heat-Resistant - The spatulas are made of food-grade silicone, perfect for coated & non-stick cookware, and healthy to use. Heat resistant, safe for use with hot foods, and around the cooktop and dishwasher.
Nice to Use - Widened handle, comfortable to hold, convenient for force. The little spatulas work well from the small jar to the large mixing bowl. Perfect for scraping, and folding a wide variety of foods.
Convenient Design - There is a hanging hole on the end of the spatulas for easy storage. You can hang it up after clean it makes it dry fast. Clean up easily and keep your food safe. The size is also perfect for children to help you do the job.
Health & Hygienic - The lifted edges of the Scrapter allow you to easily scrape the sides. Quickly scrape and clean food oil stains, non-stick oil and quickly clean, save water, reduce the use of detergent, safe and environmentally friendly.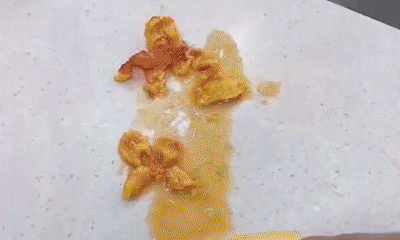 SPECIFICATIONS: 
WARM TIPS: 

PACKAGE INCLUDE: