Main Features
【BLOCK PUZZLE GAME WITH】The Blocks toy is suitable for 1-4 kids and is a great interactive game toy. Kids take one card and build the blocks according to the reference. The one takes the shortest time wins.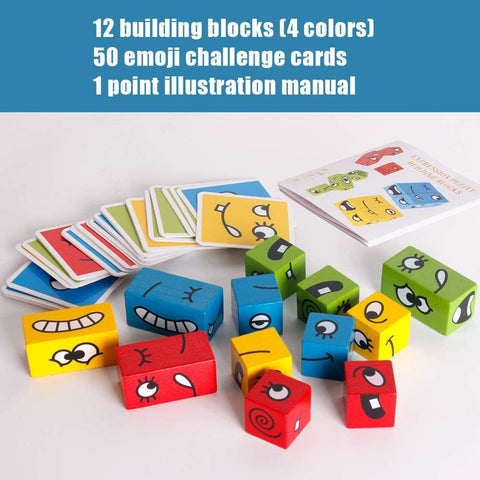 【FUN BUILDING BLOCK TOY】The block puzzle toy has four color blocks. Each side of the blocks has a different cartoon expression and there are 50 cute emoticons on the directive cards. It looks very interesting so it can quickly arouse your child's interest. The cube expression blocks are made of eco-friendly wood covered with smooth and safe water-based paint which is odorless and non-toxic and perfect for children to play.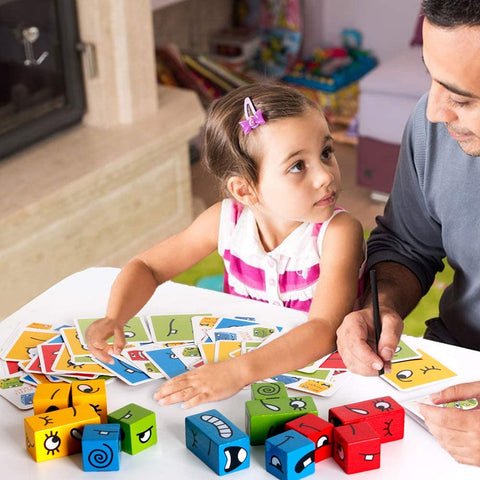 【IMPROVING SKILLS】 The expression block toy has a cute and fun appearance so children will quickly concentrate on and enjoy this toy. It stimulates children's attention and enhances their hand-eye coordination, logical thinking, hands-on ability, and fine motor skills. Also, the interesting game keeps children away from electronic screens, which helps protect their eyesight.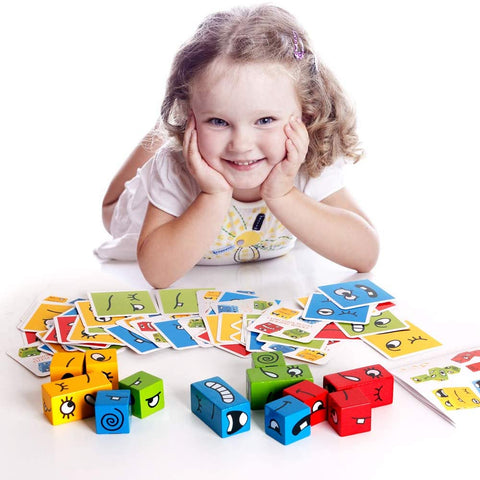 【GOOD SOCIAL GAME】It can help improve kid logical thinking ability, release the working pressure of the adults, and prevent a decline in memory of the senior citizens. This game promotes children's interpersonal skills and deepens friendships between children.