Chair castors for all types of floors
Why settle for old chair casters that use cheap and low quality materials that could damage your floors? Finally there are our new wheels for your office chair, which are designed in such a way that they do not leave any scratches or damage on your floors. Compatible with all types of floors with its eye-catching design to make it more stylish.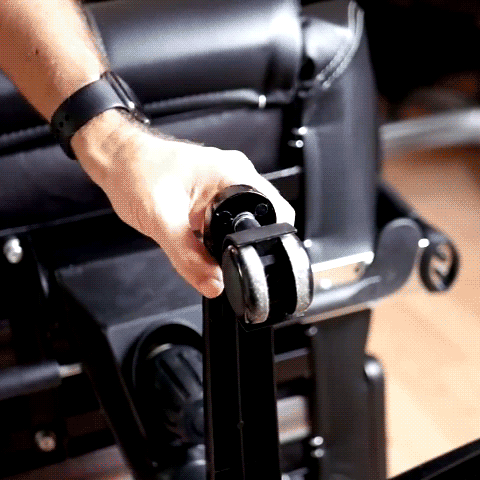 Read here why Chair Wheels
already has more than 1700 satisfied customers:
✔️ The most durable wheels: Our Chair Wheels are made from the highest quality steel materials to ensure longevity and avoid the frequent replacement of your chair wheels.

✔️ Easy installation: you don't need any tools to replace your old wheels. You simply pull off your old wheels and click in the Chair Wheels . This saves you a lot of time!

✔️ Safe rubber wheels: The soft rubber wheels are especially suitable for every type of floor (wood, vinyl, carpet, tiles, etc.).

✔️ Design and comfort: These wheels are designed with durable bearings for perfect smoothness that will slide and pivot your chair easily and add style to your chair.
✔️ Durable: If you have these wheels on your chairs, you can use and cherish them for a lifetime, and the new look will be admired by your family, friends and office colleagues.
Wheels that are designed to last.
Your new wheels for your chair will not only bring you comfort with their smooth and noiseless properties, but it is also designed to be durable enough to hold up to 600 lbs. to resist. You save a lot of money!
widerstehen. Sie sparen somit eine Menge Geld!
specification
Product: Chair Wheels
Material: Steel and rubber Wheel
diameter: 73mm (2-7 / 8 ") -approx. 3"
Stem length: Approx. 22mm (7/8 ") Spindle
diameter: Approx. 10mm and 11mm (see picture)
Color: black with transparent
Package contains: 5 x chair wheels