Your Multipurpose Handy Tool for Carpentry Projects!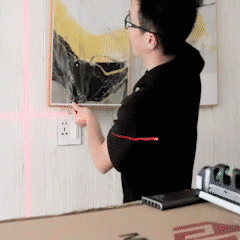 A necessity for every home. It is s
uitable for hanging pictures, installing shelves, adjusting furniture position, laying floors, hanging wallpapers
and so much more than you can think of!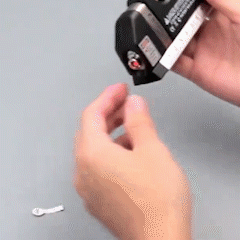 A good home improvement tool
that combines a fine-tuned tape measure, a triple- positioned level, bubble light, and a laser beam into one to provide accurate results.
(Note: Laser Ranging Error, that is given as "+/-2mm at 10m and 25m)
FEATURES:
[Multi-purpose Use] 
Designed for any situation where a straight line or accurate measurements are needed,
such as measuring locations on a wall, space between hangers, level the nails, level for hanging pictures. Note: Fades in sunlight or outdoor use.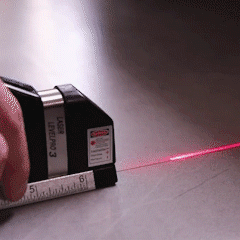 [Accurate Laser Measurement] Combining a tape measure, a triple-positioned leveling bubble, and a laser level into one tool. Deliver pinpoint energy in a snap by projecting horizontal or vertical laser light beam.
[Quick 8-FOOT Measuring Tape]

 Comes loaded with an 8-foot measure that includes imperial and metric linear measures.
Just press the key button to pull out the measuring tape. And, loosen the key button to lock the reel when the measuring tape has been drawn out to the length you wanted.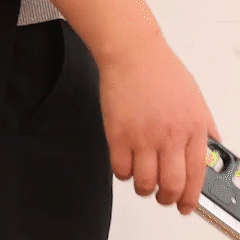 [Three Level Types Of Bubble Light]
Feature
a vertical level bubble, horizontal level bubble, and 45-degree bubble
to meet different measurement requirements. Strong and durable, the tool is made of an aluminum alloy base with a measuring scale ruler.
PRODUCT DETAILS:
SPECIFICATIONS:
Weight: 256g.
Laser Wavelength: 650nm-680nm.
Output Power: 5mW.
Laser max output: less than 0.5mW.
Product Size: 7.40 (L) x 2.48(W) x 1.38 (H) Inch.
Product Size: 18.8 (L) x 6.3(W) x 3.5 (H) cm.
Powered by 3*AG13 button cell battery.

 

(Not included)
PACKAGE INCLUDE: